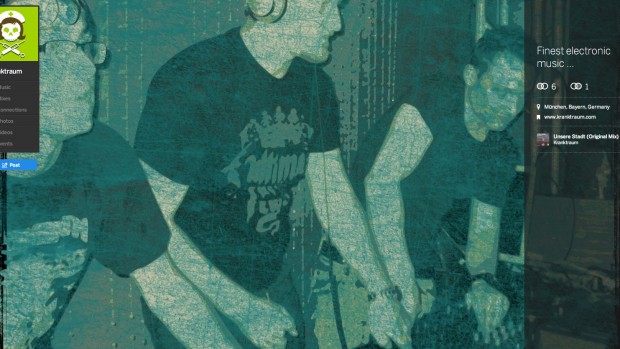 Good Old Kranktraum On New Myspace
Myspace is back? Then kranktraum must have a profile, of course!  Here it is:
https://new.myspace.com/kranktraum
But is there any space for myspace besides soundcloud, facebook & co? We'll see … Here are some thoughts that came up while testing:
Everything shines, so beautifully new
Nice to have an own page
Sad that page is not publicly visible without logging in (e.g. for google)
A lot of duplicate (fake?) accounts with names of famous artists
How to connect to other artists (besides the famous featured ones) and listeners?
Is there something like groups in soundcloud that allows posting of own tracks?
If there is someone out there who actually has a new myspace account, feel free to connect to kranktraum. 😉